AMAZON VENDOR CENTRAL & NEW
'APASS'

RULES FOR PACKAGING TO AVOID FINES
HOW GLOBE PACKAGING CAN HELP
Effective from 1st October 2019, certain products supplied to amazon via their vendor central program must be packaged in ISTA certified packaging or will face a penalty. This is part of the Amazon 'frustration free packaging' program. The items that this applies to are generally products that have larger than one of the following dimensions, and are supplied into Amazon under their vendor central program.

Products with one dimension exceeding 45.5 x 34 x 26.5cm (length x width x height) or weighing 12.3kg or more. For example, if the length and width of your package are shorter than specified, but the shortest side of your package exceeds 26.5cm, it will still require APASS certification.

Amazon merchants who don't comply with the scheme, and whose products are not exempt, will be charged a surcharge of £1.50 per shipment.
Three-tier system
Any products covered by the program will need to be tested and certified in accordance with Amazon's three-tier system.
Tier 1Frustration Free Packaging

Items that can be shipped in their own container and are made of curb-side recyclable packaging materials.

Tier 2Ship in Own Container (SIOC)

Items that can be shipped in their own container and are approved to ISTA 6-Amazon SIOC standard.

Tier 3Prep-Free Packaging (PFP)

Items that need to be shipped in an Amazon over-box and approved to ISTA 6-Amazon OVERBOX standard.
Benefits of Packaging Certification
AMAZON CERTIFICATION TIERS
| BENEFITS | Tier 1 (FFP) | Tier 2 (SIOC) | Tier 3 (PFP) |
| --- | --- | --- | --- |
| Reduction/removal of Amazon prep chargebacks | | | |
| Opportunity to reduce packaging costs | | | |
| Reduction/removal of Amazon prep chargebacks | | | |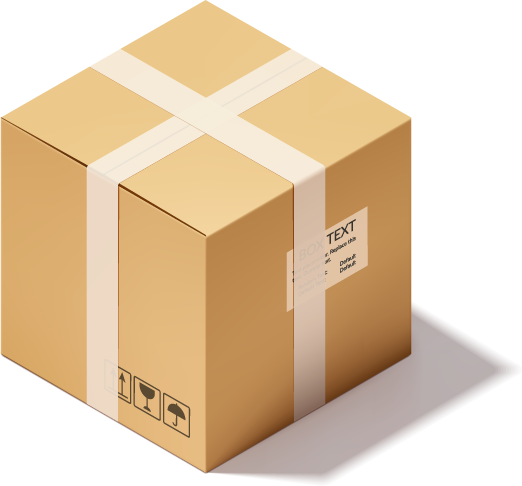 A. Reduction/removal of Amazon prep chargebacks
When an ASIN is certified as Tier 1 (FFP), Tier 2 (SIOC) or Tier 3 (PFP), Amazon will ensure your ASIN is not sidelined to have additional Amazon-prep applied. This provides Vendors with the ability to avoid prep chargebacks.
B. Opportunity to reduce packaging costs
Standard retail packaging is often designed to grab a customers attention by utilising full-colour glossy printing, being oversized to gain more self presence, or by employing windows, cutouts, and other costly packaging features not necessary for Amazon customers. By optimising packaging for Amazon fulfilment and eliminating unnecessary package marketing features, vendors can reduce waste, enhance sustainability and realise cost savings.
C. Opportunity to reduce inbound transportation costs
When packaging is optimised for Amazon fulfilment, the package is 'right sized' for the total supply chain. Smaller packages translate to lower transportation costs (more units per pallet etc). It is also less costly for Amazon to ship that same package to the customer, saving money for both the vendor and Amazon.
Certification Requirements
AMAZON CERTIFICATION TIERS
| REQUIREMENTS | Tier 1 (FFP) | Tier 2 (SIOC) | Tier 3 (PFP) |
| --- | --- | --- | --- |
| Protective against damage - ISTA 6 Complaint | | | |
| Designed to reduce waste - ships without Amazon overbox | | | |
| Recyclable Packaging | | | |
| Easy To Open | | | |
How can Globe Packaging help?
Globe Packaging has joined forces with several APASS testing facilities, both within the UK and overseas, to help customers ensure their parcels are compliant with the new APASS requirements.

We take you through the following process for each ASIN (product):

- Assist you in identifying and making/choosing the right packaging for the particular product, and supplying this at a cost effective price
- Assist you with the APASS / FFP process and getting the packaging certified by an ISTA certified lab on Amazon's approved list.

The cost of obtaining certification from most labs starts at a minimum of £1000 per ASIN, however given Globe Packaging's strong relations and spend volume with these labs, we can offer the whole process with reduced costs starting at just £550 per ASIN.

If you want more information about the APASS programme or would like to arrange for your products to be tested, please contact us today.